SEX MACHINEGUN

SEX MACHINEGUNS

Released
October 16th 1998
Recorded
Tokyo, Yokohama.
Length
56:05
Label
TOSHIBA EMI
Producer
Akira Sasajima
Tracklist
Edit
1. SEX MACHINEGUN (5:37)
2. JAPAN (7:34)
3. SCORPION DEATH ROCK (4:48)
4. DEVIL WING (6:26)
5. 桜島 (4:61)
6. High Speed SAMURAI (5:40)
7. ファミレス・ボンバー (5:43)
8. 犬の生活 (5:16)
9. HANABI-la大回転 (6:13)
10. BURN 〜愛の炎を燃やせ〜 (4:32)
Overview
Edit
Sex Machineguns first album "SEX MACHINEGUN" was recorded in From December 1997 to August 1998, and released four months after their first single "Hanabi-la 大回転". The album was an instant success with classics such as JAPAN, 桜島、ファミレス・ボンバー、High Speed SAMURAI and BURN~愛の炎を燃やせ~. The tour following the album sold out every venue. The album peaked at at number 8 on the Japanese Charts.
Versions
Edit
October 16th, 1998 - TOSHIBA EMI - TOCT-10469 - Limited edition with special jacket and artist profile.
October 16th, 1998 - TOSHIBA EMI - TOCT-10469 - Regular edition.
January, 25th, 2012 - TOSHIBA EMI - TOCT-11328 - Reissue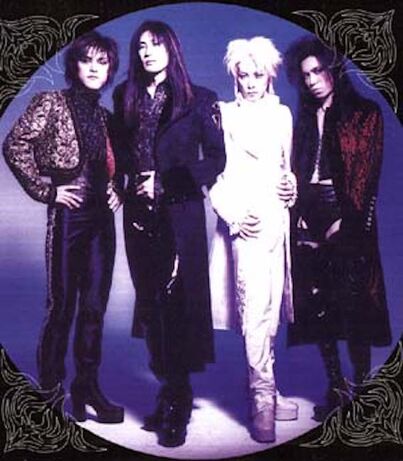 Ad blocker interference detected!
Wikia is a free-to-use site that makes money from advertising. We have a modified experience for viewers using ad blockers

Wikia is not accessible if you've made further modifications. Remove the custom ad blocker rule(s) and the page will load as expected.