MADE IN USA

SEX MACHINEGUNS

Released
February 8th 2006
Recorded
Nashville, Tokyo
Length
51:29
Label
TOSHIBA EMI
Producer
Akira Miyake
Tracklist
Edit
1. サボテン兄弟 (4:29)
2. JUNK FOOD (3:48)
3. SAMURAI No.7 (3:27)
4. ZERO (5:21)
5. Mr.JOURNEY (4:24)
6. SWEET SWEET (4:00)
7. MAMA SAN VOLLEY (3:25)
8. 限りなき抵抗 (4:16)
9. 愛人28〜Nashville Mix〜 (4:26)
10. ダイヤルロック式 金庫 (4:09)
11. REACH FOR THE SKY (5:32)
12. HUNGRY EYES~Tennessee Mix~ (4:12)
Overview
Edit
Their sixth album "MADE IN USA" was expectedly, Made in the USA. They traveled to USA to record and while they were their played a single show in a small club "12th and Porter". The album was the last before breaking up yet again. The album was a fan favourite with hits like "愛人28, SAMURAI No. 7, JUNK FOOD, ZERO and ダイヤルロック式金庫.  The album peaked number 29 on the Japanese charts. Megadeth drummer Jimmy DeGrasso recorded drums on "Zero"
Versions
Edit
February 8th, 2006 - TOSHIBA EMI - TOCT-25930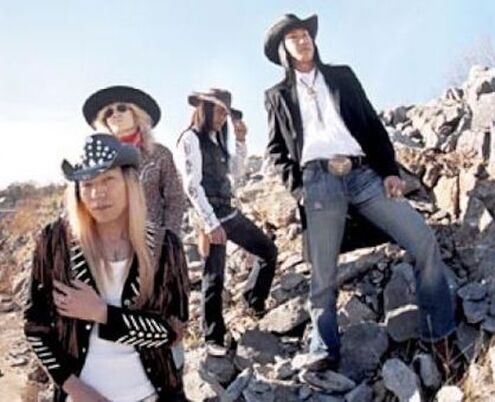 Ad blocker interference detected!
Wikia is a free-to-use site that makes money from advertising. We have a modified experience for viewers using ad blockers

Wikia is not accessible if you've made further modifications. Remove the custom ad blocker rule(s) and the page will load as expected.