Galaneryus

Some attributes

Status
Active
Origin
Japan
Years active
2001–Present




Genres
Power metal, neo-classical metal
Label
Iron Shock, VAP
Biography
Edit
Galneryus-funded in 2001 Japanese Heavy metal band.
-Syu (Guitar)
-Yuhki (Keyboard)
-Jun-ichi (Drums)
-Sho (Vocal)
-Taka (Bass)
Discography
Edit
1.The Flag of Punishment (22.10.2003) 
Edit
2.Advance to the Fall (23.3.2005) 
Edit
3.Beyond the End of Despair... (12.7.2006)
Edit
4.One for All - All for One (12.8.2007)
Edit
5.Reincarnation (10.9.2008)
Edit
6.Resurrection (23.6.2010)
Edit
7.Phoenix Rising (5.10.2011) 
Edit
8.Angel of Salvation (10.10.2012)
Edit
9.Vetelgyus (24.9.2014)
Edit
Social Media
Edit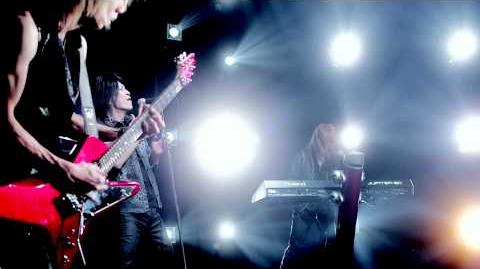 Ad blocker interference detected!
Wikia is a free-to-use site that makes money from advertising. We have a modified experience for viewers using ad blockers

Wikia is not accessible if you've made further modifications. Remove the custom ad blocker rule(s) and the page will load as expected.