さそりの毒は恐ろしい
PRTSM-96051

SEX MACHINEGUNS

Released
June 11th 1996
Recorded
OKUNOHEYA
Length
22:03
Label
Independent
Producer
Noriyo Yamakawa
Tracklist
Edit
1. みかん (4:05)
2. JAPAN (7:16)
3. (SCORPION DEATH ROCK) さそり(4:34)
4. FIRE (6:08)
Overview
Edit
さそりの毒は恐ろしい is the second known demo tape from the band. It was the bands first official release.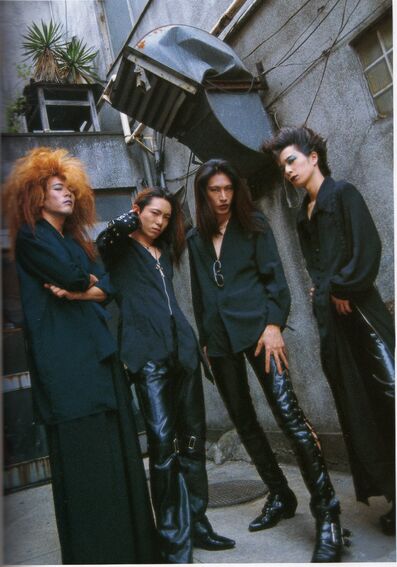 Ad blocker interference detected!
Wikia is a free-to-use site that makes money from advertising. We have a modified experience for viewers using ad blockers

Wikia is not accessible if you've made further modifications. Remove the custom ad blocker rule(s) and the page will load as expected.